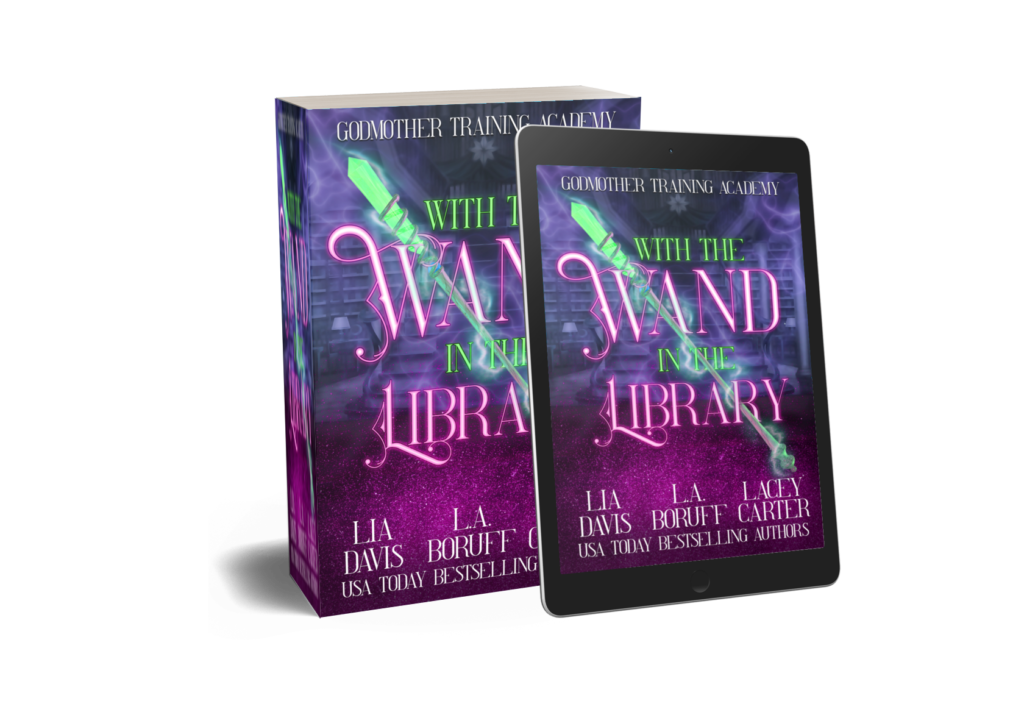 THE WAND IN THE LIBRARY –
GODMOTHER TRAINING ACADEMY 1
"You have qualified for the Fairy Godmother Training Program. Please settle your affairs and press your thumb to the bottom right corner of this letter to be transported to our Training Academy."
Gwendolyn Neeley didn't expect her life to be uprooted on her forty-second birthday. She'd expected a nice normal day, surrounded by her cats. If she was lucky, her daughter might drop in for a visit.
But that was it.
Instead of a feline-filled day in the sun, Gwendolyn receives a letter that she believes to be a prank at first. Laughing her head off, Gwendolyn touches the bottom right corner of the letter, and her world will never be the same.
Just when she thought it was time for baking cookies and hoping for grandchildren, Gwendolyn finds herself enrolled in a training program for fairy godmothers in an academy for supernatural creatures. There are shifters and witches and vampires, oh my!
It's a lot to take in, but Gwennie can roll with the punches… Until a body is found in the library and Gwen is the main suspect. Now she's got to use her new magical abilities to investigate a murder and clear her name before the Witch Hunters (who knew there was such a thing!) come to claim her.

Godmother Training Academy is part of the Life After Magic world.