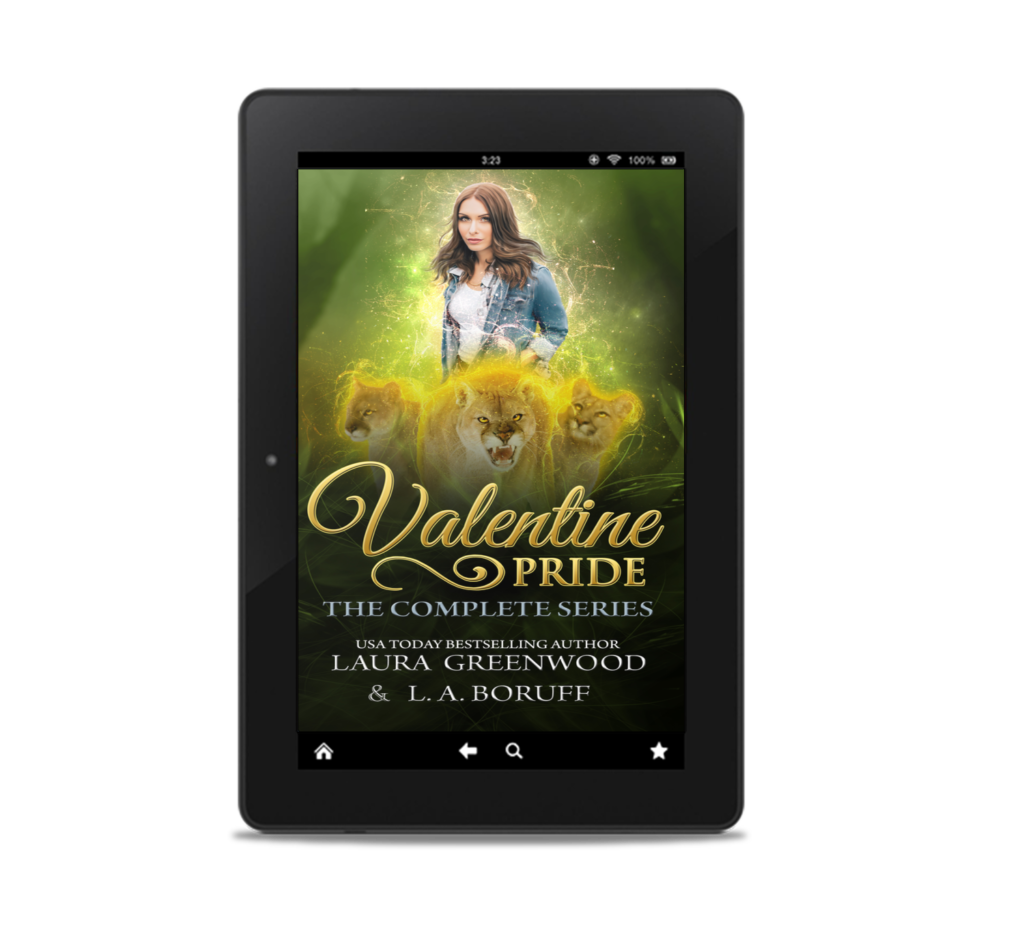 Delve into a world full of shifters and fated mates in the complete Valentine Pride series, a reverse harem paranormal romance packed with fun and heat.
Leola has always been on her own until a fateful walk in the woods introduces her to three mountain lion shifters who change her life forever.
The Valentine Pride complete series included Unicorn Mates, Unicorn Luck, and Unicorn Truth, as well as the happily ever after short stories, Unicorn Surprise and Unicorn Ends.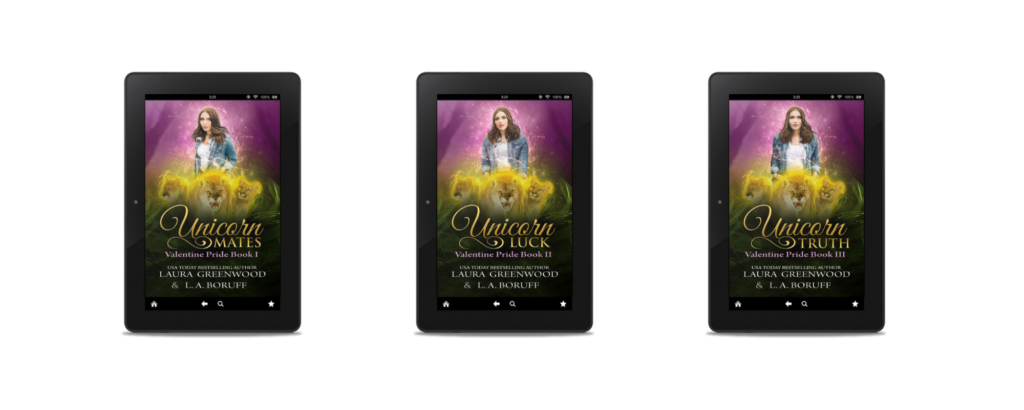 A chance encounter with a trio of mountain lions changes Leola's life for good…

Leola has always known she was different, but even she didn't realize how much. Discovering the shifter community for the first time, Leola finally finds somewhere she can belong. All she needs to do is accept the mating bond with the shifters who want her.

Can she submit to the desires building inside her?

–
Unicorn Mates is the first book in a steamy paranormal reverse harem romance featuring three hot mountain lion shifters and one rare brown unicorn.