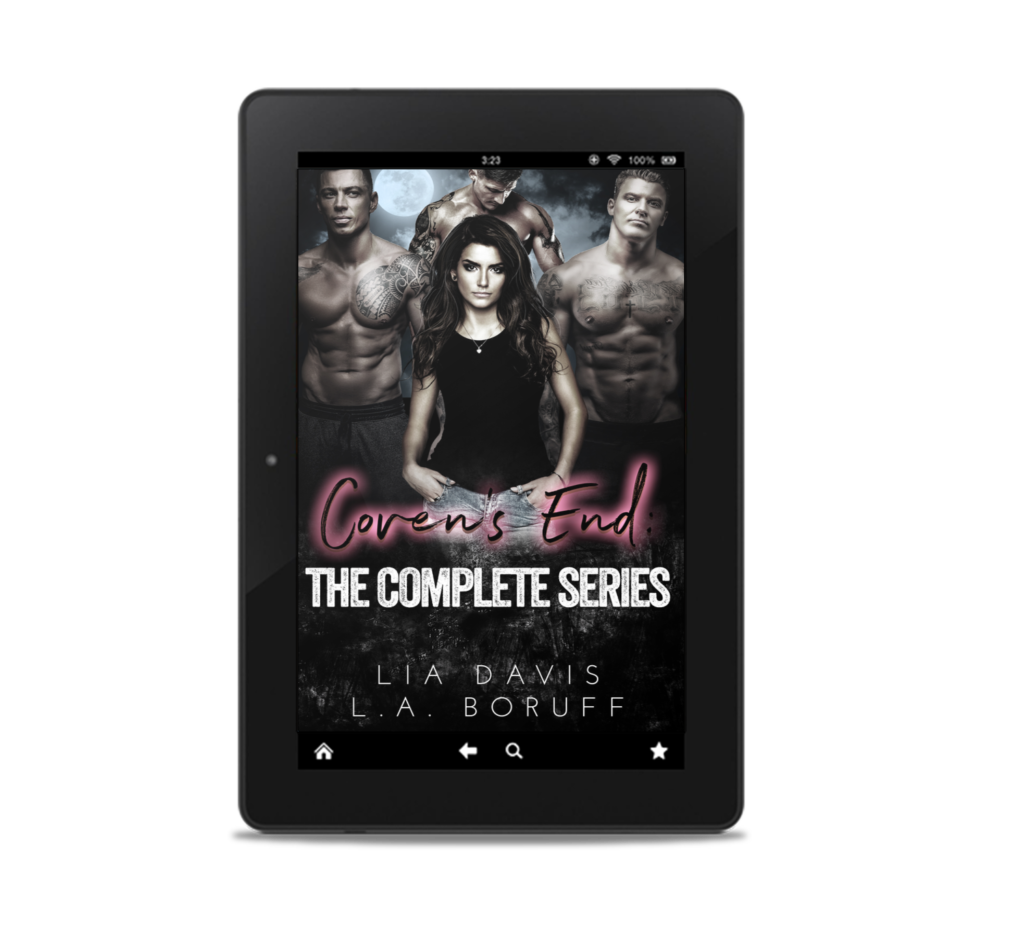 Vampires and lycans have warred since the dawn of time.
Mating between a vampire and a lycan is forbidden.
A harem is unheard of.
Until now.
Meet Kane, Voss, Quin, and Jillian. When a new enemy threatens both the Coven and Pack, will it tear Jillian's world apart or unite the two races, ending an ancient war?
Coven's End is four-part reverse harem paranormal saga by USA Today Bestselling Authors Lia Davis and L.A. Boruff.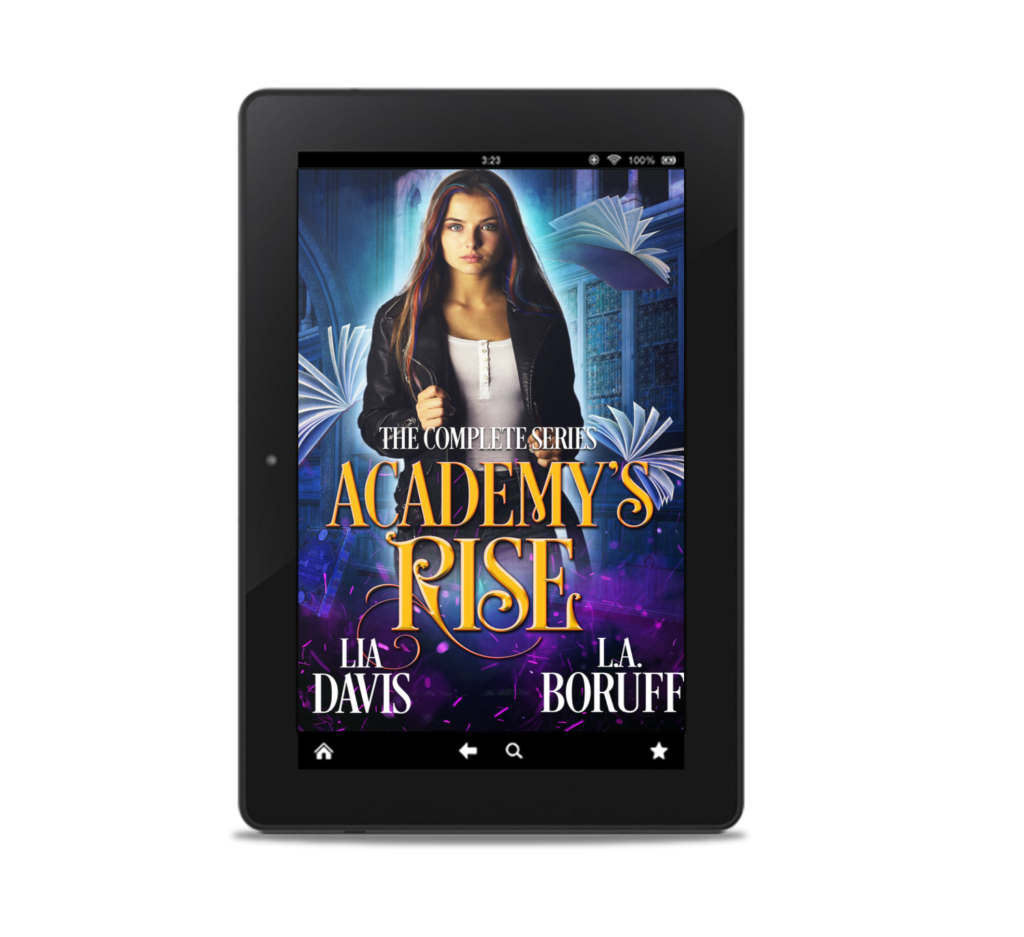 Meda, Tala, and Ami Webb are hybrid vampire-lycan triplets and the most powerful creatures in the world. Daughters of the High Alpha of the lycans and the King of the vampires, one day they'll rule pretty much everyone paranormal in the world.
Before that happens, they've got a few things to do. Like finding their fated mates, defeating a new threat, and keeping their pregnant mom from getting in the middle of it all.
Throw in their grandfather—Lucifer, but the girls call him Poppy—and a few powers gone awry, and they've got their hands full. If they can get it all sorted out, they'll save the world. If not? Well, that's not really an option.
Academy's Rise is a Reverse Harem Paranormal Romance that follows the triplet daughters of the characters from Coven's End. We recommend reading the complete Coven's End series first, but it's not strictly necessary.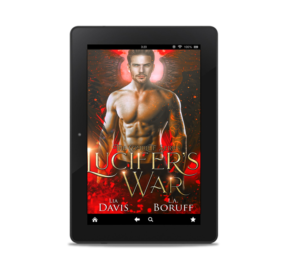 Lucifer turned me into what I am.
The mother of the Vampires. He gave me that gift.
Our son is the High King of all supernatural creatures on Earth—the Vampires, the Lycans, and now the Witches. He gave us that gift.
Now he's called me back to Hell. This time, he needs me.
I've spent hundreds of years fighting my attraction to the demon that saved me and turned me into the most powerful woman in existence.
Lucifer longed for the day I would stand at his side. That day has come.
It's not all sunshine and hellfire. Together we face a road paved with demon uprisings and betrayal.
When Hell's deadliest souls are released from their sealed prison by Lucifer's twin brother, we fear for the safety of our family and all of humanity.
Being a vampire is difficult enough, but now I must be the devil's assassin, eliminating the evil that threatens to unleash Hell on Earth.
Lucifer
Lilith has consumed my mind since the day I found her—beautiful and dying.
My visions predicted I'd need her, and the time nears. To make her happy, I'd let her go, but now I need her at my side.
Hell needs her.
She is the key to saving my life, my throne, and possibly my heart.
Funny. I'd never known I had a heart before Lilith.