PACK BUNCO NIGHT: SHIFTING INTO MIDLIFE BOOK 1
A bunny bit me on the finger and everything went sideways after that.

That's just the beginning of my insane life. The Fascinators, the local ladies' club, suddenly are incredibly interested in having me join their next Bunco night, which is a thinly veiled excuse to drink and gossip.

I've been dying to get into that group for years; why now? I'm over forty, my daughter is grown, and all I do is temp work. What's so special about me?

After I shift into a dragon, things become clearer. They're not a Bunco group. The Fascinators are a pack of shifters. Yes, shifters. Like werewolves, except in this case it's weresquirrels and a wereskunk, among others.

And my daughter? She wants to move home, suddenly and suspiciously. As excited as I am to have her home, why? She loves being on her own. It's got something to do with a rough pack of predators, shifters who want to watch the world burn. I hope she's not mixed up with the wrong crowd.

There's also a mysterious mountain man hanging around out of the blue. Where was he before the strange bunny bite? Nowhere near me, that's for sure.

Life is anything but boring. At this point, I'm just hoping that I'll survive it all with my tail—literally—intact.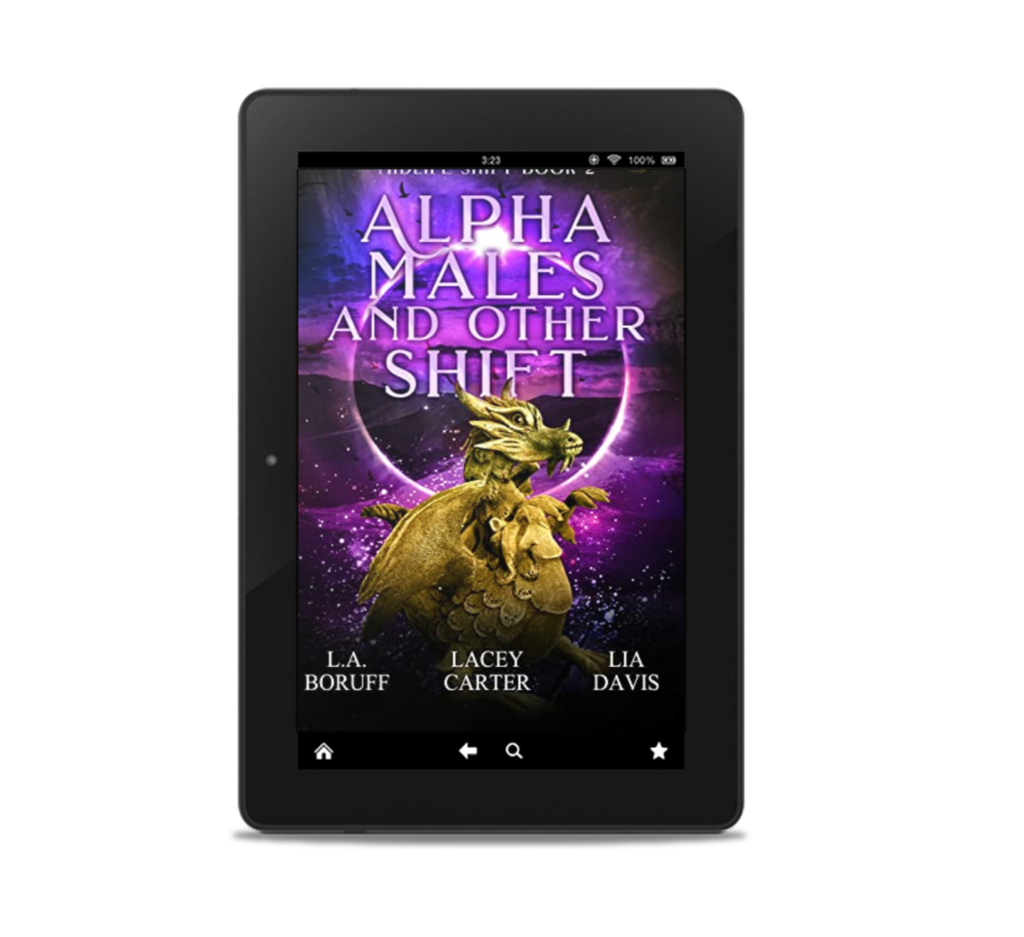 ALPHA MALES AND OTHER SHIFT: SHIFTING INTO MIDLIFE BOOK 2
An Alpha dragon wants me, but my hands are full with a pack of shifter jerks…
Since becoming a shifter, my life has turned upside down. Gone are my days of solitude, enjoying an empty nest while my daughter is off at college. Instead, I'm juggling a new job, a new pack of friends, and a hot dragon shifter making eyes at me. That's enough to drive me crazy—in a good way—but now I'm also worried about my daughter accidentally swearing an oath to an evil alpha.
My friends and I have a plan to free her from the alpha's ruthless control, but the process might be a little reckless. We can use both magic and death, right?
I sure hope so.
As a mom, I was prepared to let my daughter live her own life. But I'm not about to lose her forever to a pack of shifter miscreants.
Well, that's not going to happen. What a bunch of bullsh—Well, you know what I mean.