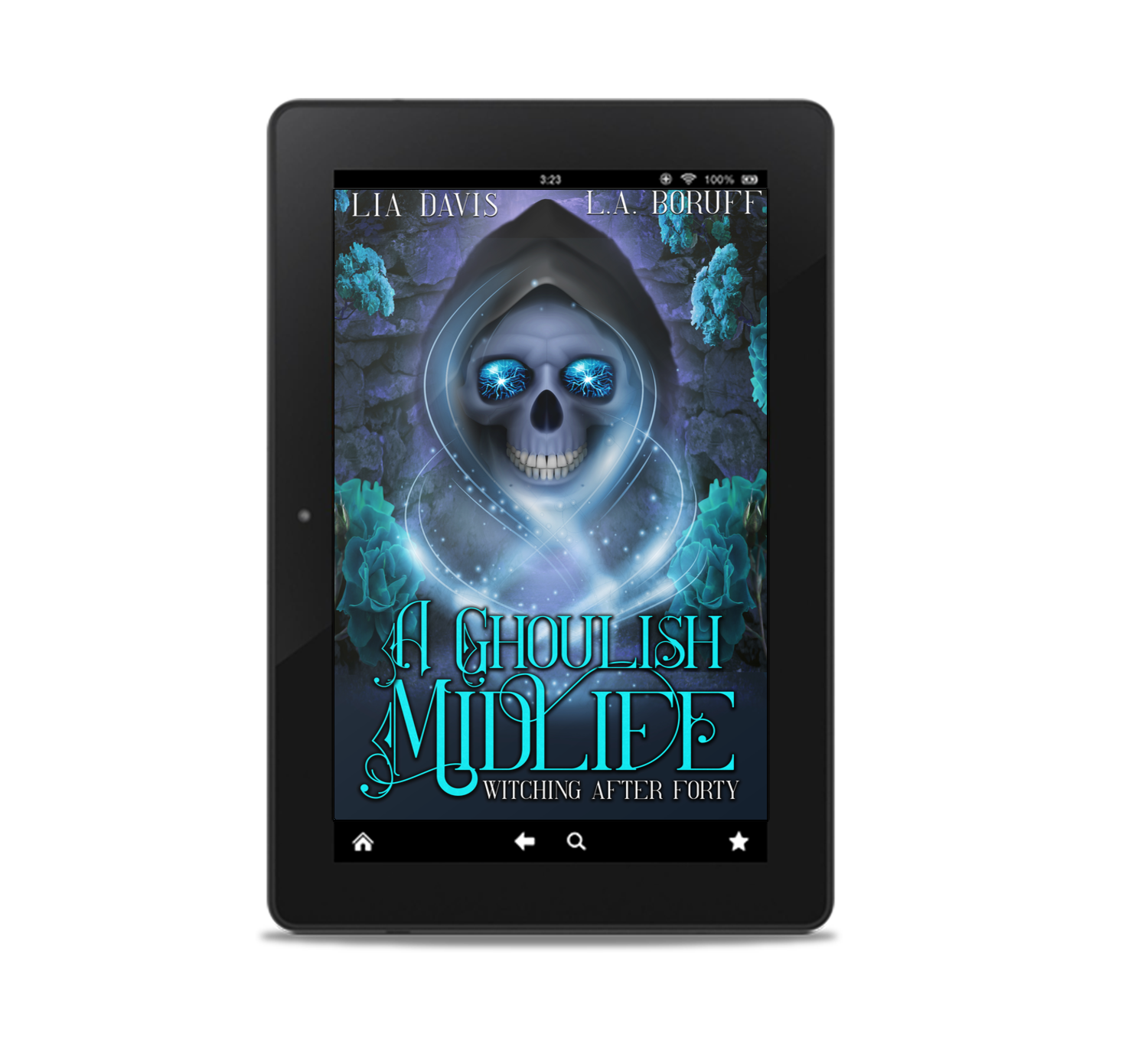 A GHOULISH MIDLIFE: WITCHING AFTER FORTY BOOK 1
Widow and empty nester, Ava Harper, never dreamed of turning forty without the love of her life. Nor did she know she would bury her favorite aunt, who raised her after the death of her mother, a few years later. Then again, she doesn't have the power of foresight. No, her powers are much darker. Powers she has kept behind lock and key.

With her only son off to college and her life savings depleted, Ava returns home to Shipton Harbor, Maine. She's only there to clean out, fix up, and sell the family home. But like everything in her life in the last five years, things change. Plans get canceled.

Arriving in Shipton Harbor is like stepping into another world. Her high school rival is married to her best friend and is set on making up for every devious thing she did when they were teens. The magic in the house reawakens, making it impossible to sell. It doesn't want new owners, apparently. And to top it all, the sheriff looks like he belongs on the cover of a romance novel.

When an old friend of the family turns up dead, Ava must delve deep into the powers she's repressed all her adult life to find the killer. Only a necromancer could've killed her friend.

Now she must open up to her own wells of dark magic to find the murderer while working with the hottie sheriff she's sure has his own secrets.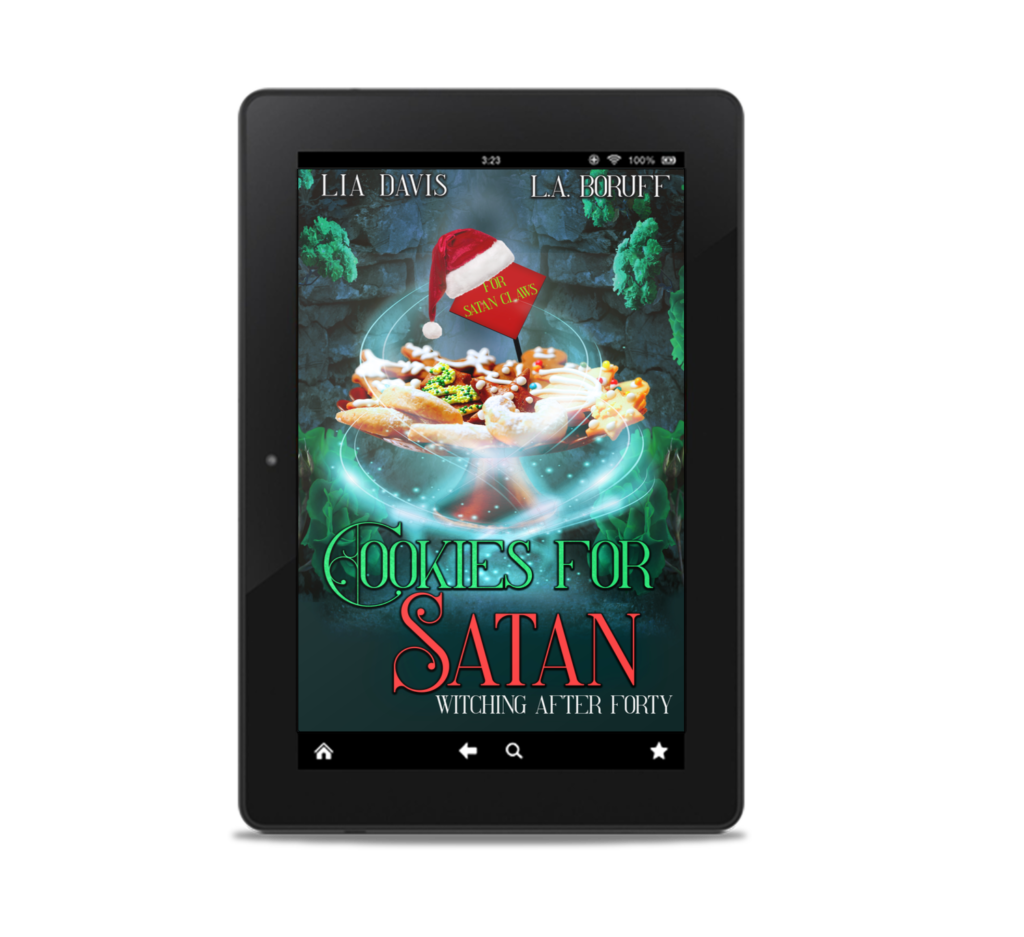 COOKIES FOR SATAN: WITCHING AFTER FORTY BOOK 2
Part-time bookstore clerk, part-time author, necromancer in training, and full-time caretaker of a ghoul are titles that Ava Harper never dreamed of applying to herself.

Even with all the crazy going on around her, she's determined to make this Christmas as normal as possible–without raising the dead or some other fiasco.

When her best friend's wife comes up with the idea to throw a community-wide holiday party, Ava is all in. After all, the holidays have been a dark time for her ever since her husband died. This year will be different. She has a new start in life with family and friends, new and old.

Then someone has the bright idea to conjure the real Saint Nick to surprise the kids. But the surprise is on Ava when the spell goes wrong and she summons the devil himself.

Christmas in Shipton Harbor will never be the same again.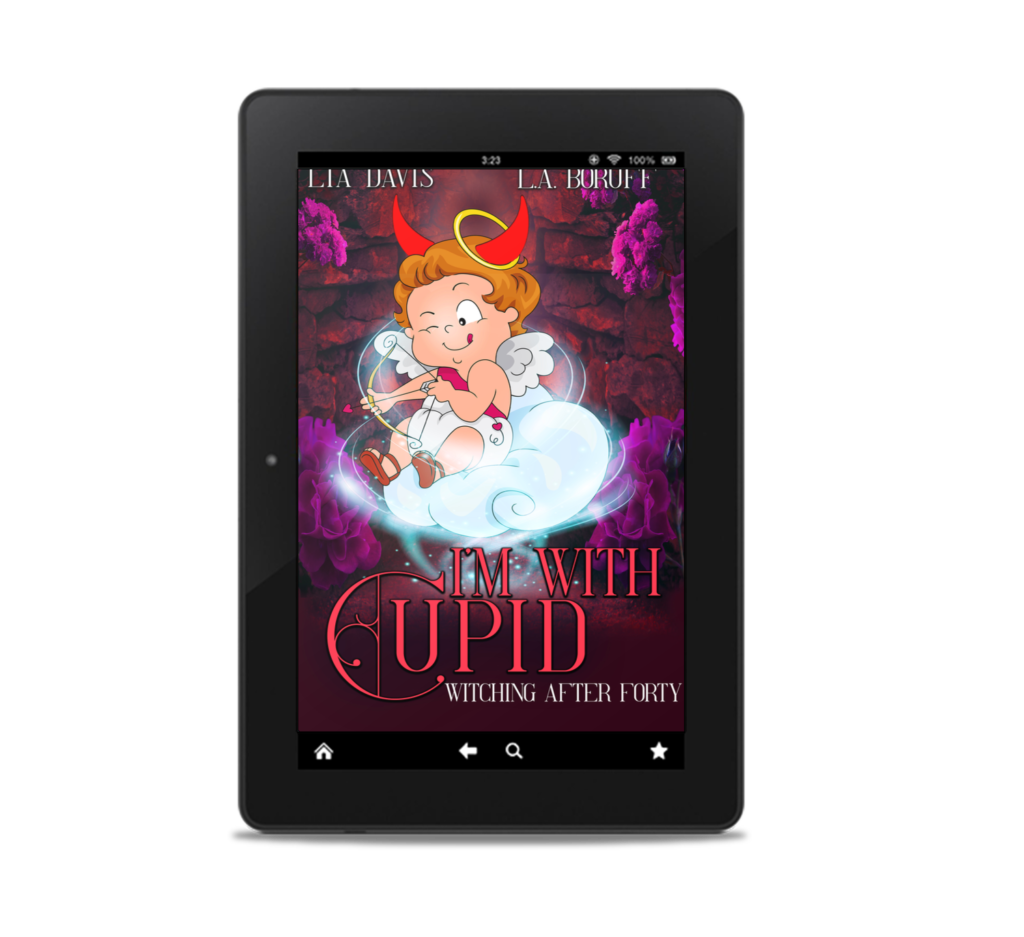 I'M WITH CUPID: WITCHING AFTER FORTY BOOK 3
Ava Harper's life has taken more twists and turns over the last few months than a mountain highway. It started when she arrived back home in Shipton Harbor, Maine. She wears many hats: Part-time bookstore clerk, part-time author, necromancer in training, full-time caretaker of a ghoul, soon to be girlfriend to the town sheriff. She's still in denial of the latter. Now she has to add neighbor to Lucifer himself to that list.

Fine. Whatever. She can make her peace with living next door to the devil. But then, when she's finally out on a first date with the hotter-than-sin local sheriff, who shows up to crash the date?

Luci himself. And he has a date of his own.

To add to all the crazy in her life, she answers her door to find an animated skeleton standing on her doorstep, hoping she can help him find his murderer.

What else can go sideways this Valentine's Day in Shipton Harbor?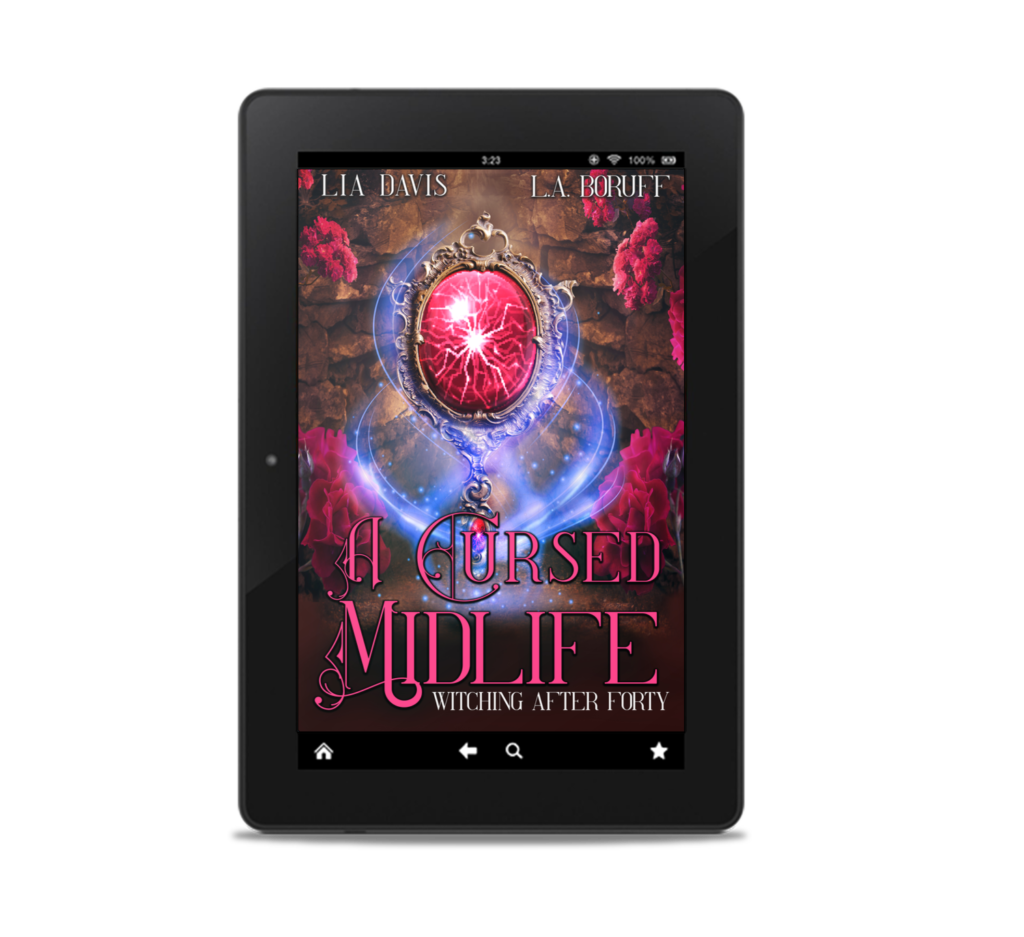 A CURSED MIDLIFE: WITCHING AFTER FORTY BOOK 4
Necromancer trainee, bookseller, novel writer Ava Harper is settling into her new life with friends and her houseguests. And she definitely isn't thinking about a certain hunky sheriff who pops in unannounced at every turn. And mostly ignoring her devilish new neighbor, a lingering Christmas present from herself.

She has bigger things to worry about. Like learning her newly woken powers. And convincing her house that she isn't selling it so it will stop scaring off any visitors. Plus, she's teaching a ghoul to use a computer. Why shouldn't he? He can't talk, he might as well be able to use social media.

Her life gets more complicated when the local coven decides Ava has dodged them for long enough. She doesn't have any interest in joining the coven. She's everything they turn their nose up at. A necromancer with a weird ability to heal people.

But they want her.

When other coven members fall victim to freak accidents, Ava is sure something dark is at play. And the more Ava learns about the so-called accidents the more her past haunts her.

Once again, she puts her trust in her friends–and the deliciously mysterious man in charge of the local law enforcement–to get to the bottom of whoever is targeting witches.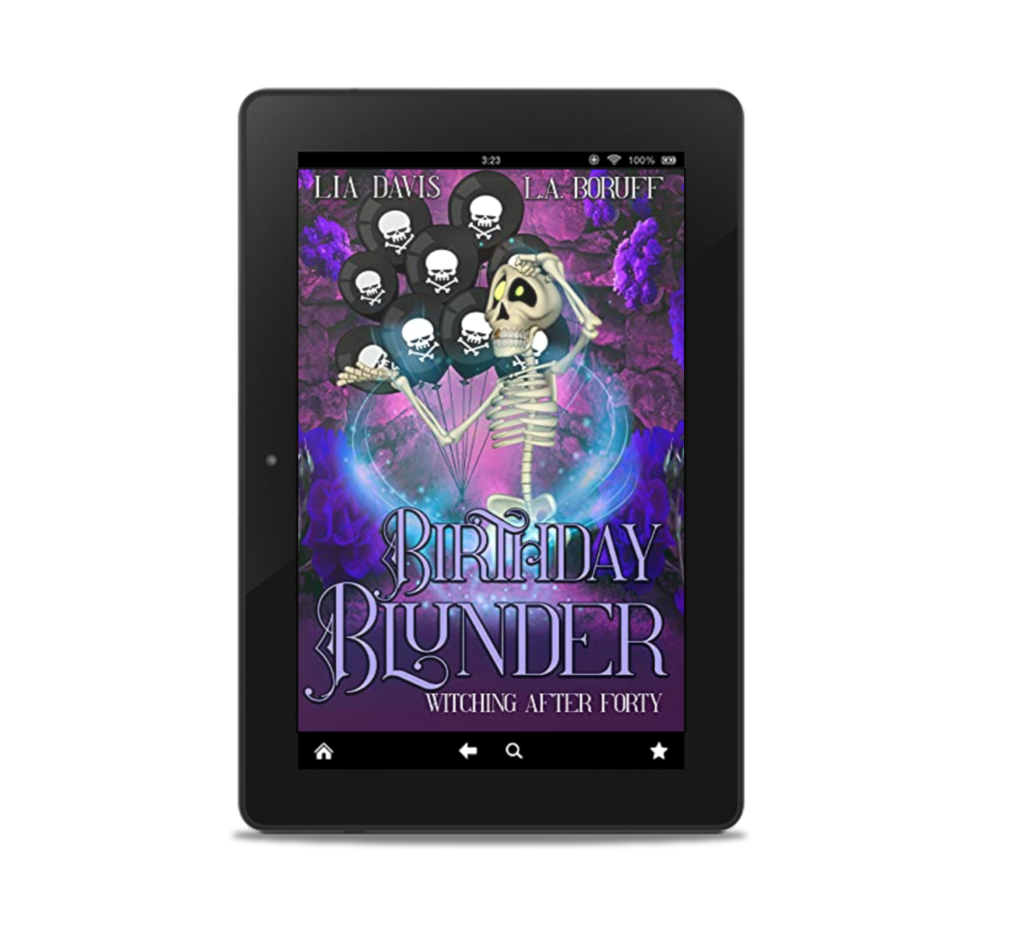 BIRTHDAY BLUNDER: WITCHING AFTER FORTY BOOK 5
Olivia has to throw Drew a birthday party with the help of the magical menagerie.

And it all goes wrong.

Despite her best intentions, Olivia can't make things happen today. Winston, Ava's semi-aware house, doesn't like the fact that Olivia is there baking while Ava isn't home.

Hey, at least Ava can be sure she doesn't need a security system.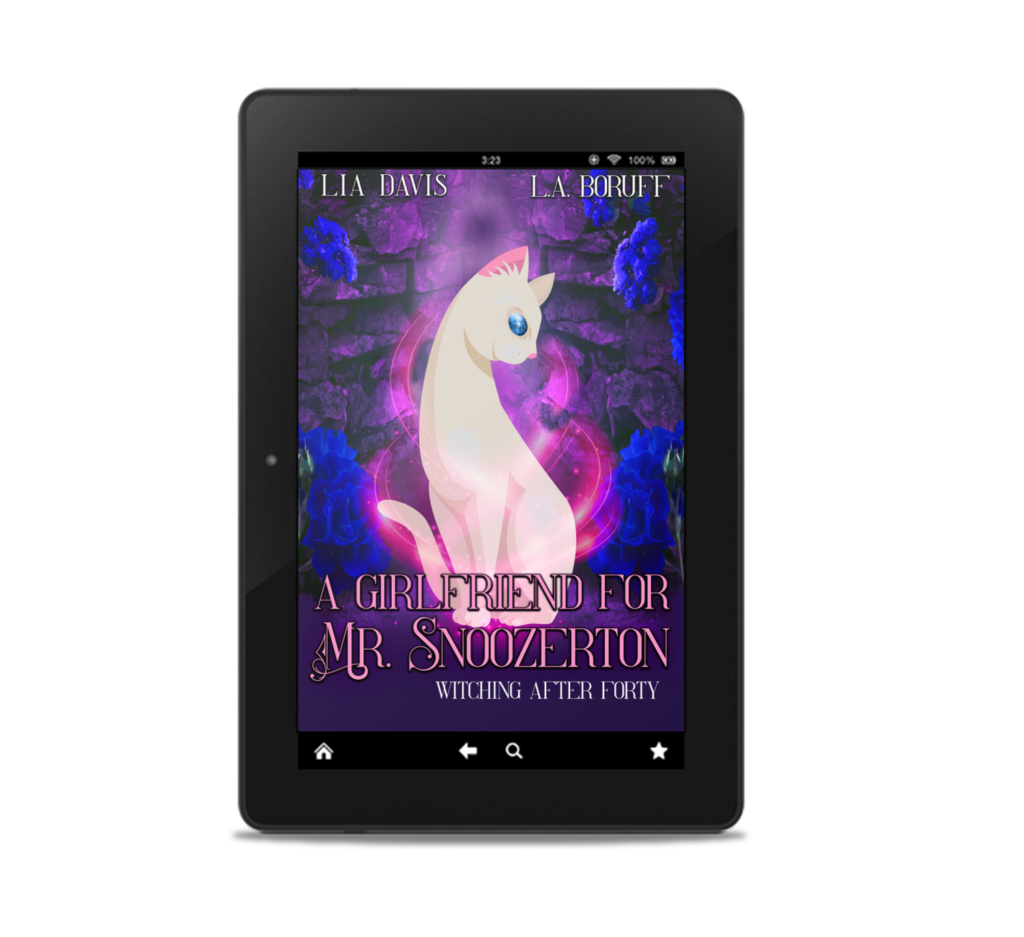 A GIRLFRIEND FOR MR SNOOZERTON: WITCHING AFTER FORTY BOOK 6
Ava doesn't mind raising the dead. It's all a part of being a necromancer. And people keep telling her she's one of the strongest to ever live, but she doesn't believe it.

Except she can also heal people, living or dead, which is unheard of.

And now, her cat, Mr. Snoozerton, has brought home a girlfriend. A dead girlfriend. Snoozer wants Ava to animate the pretty feline, but is that really the right thing to do?

Ava doesn't have much of a choice. Snoozer isn't taking no for an answer. And he's pretty much the boss of the house. How can Ava say no?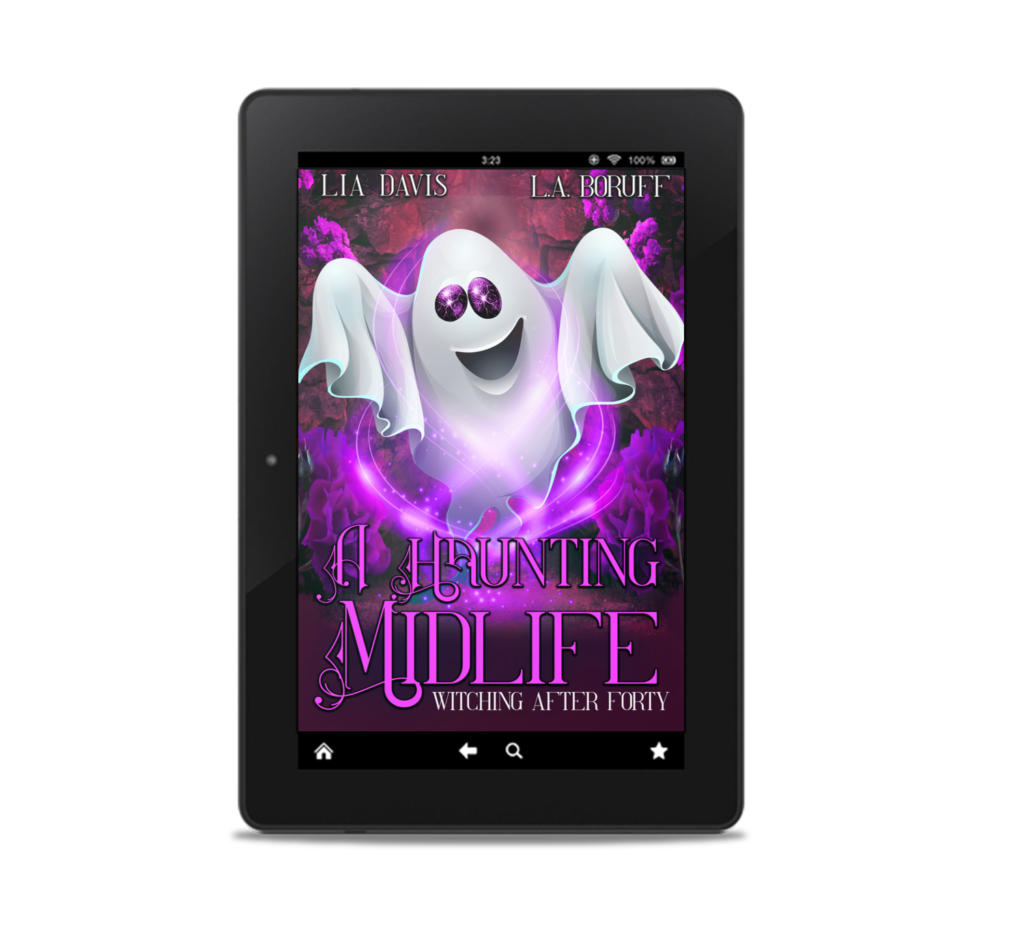 A HAUNTING MIDLIFE: WITCHING AFTER FORTY BOOK 7
Ava Harper may be a raiser of the dead and a not-so-famous author, but she isn't vampire hunter. Not even close.

With the decision made to stay in Shipton Harbor, she returns to the home she shared with her deceased husband in Pennsylvania to put it on the market. But saying goodbye to the memories of the home they raised their son in is a lot harder than it had sounded in her head.

In the months she's been in Shipton, new neighbors moved in across the street from her Philly home. Now, Ava has nothing against vampires. But when people in the neighborhood start turning up dead, she can't help but to check into the newbies in the hood.

Since she doesn't know enough about law enforcement red tape, she calls her best friend to come and help. However, Sam is working a case with a neighboring town and Sheriff Drew takes it upon himself to show up at her door instead.

One of the fanged ones isn't happy with Ava poking around and tries to scare her off the case. But he is no match for two necromancers, a tiger-ghoul, and a sheriff/hunter.

And now, as if dealing with how the sheriff makes her knees weak isn't bad enough, the house she is trying to sell is haunted.
Just another day in Ava's life at this point.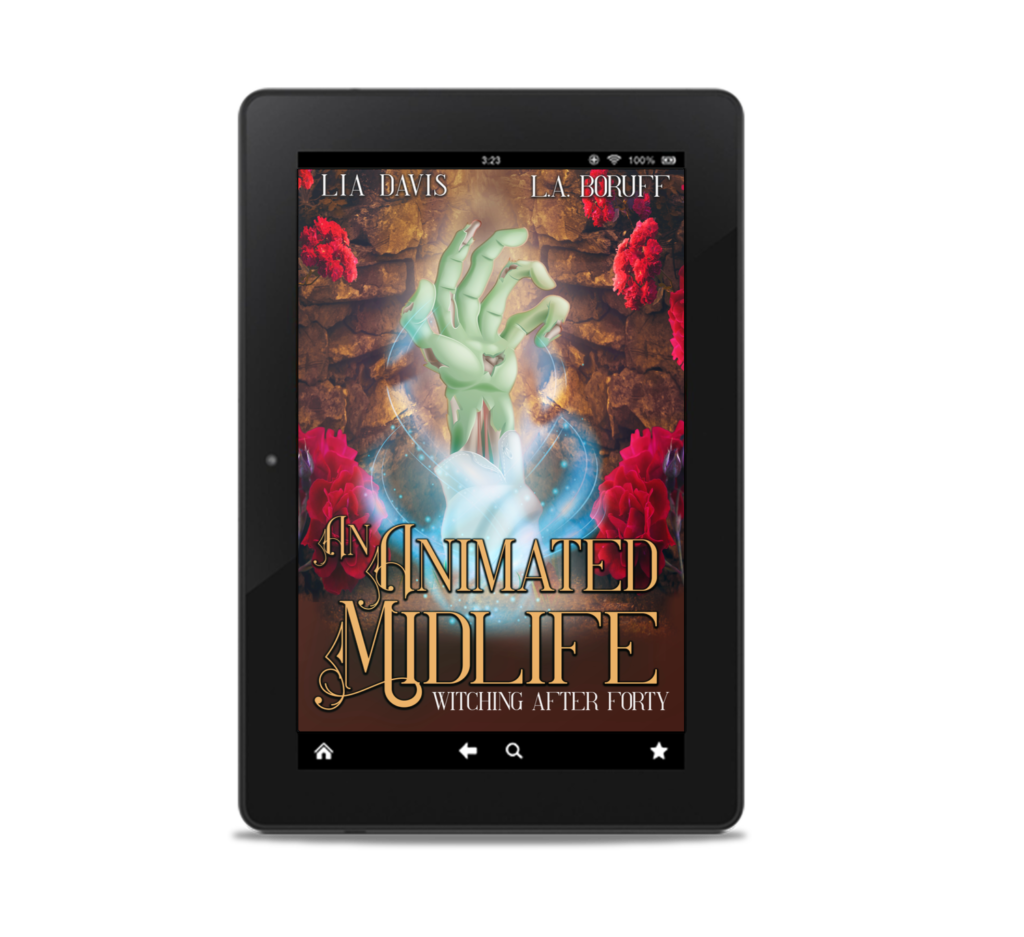 AN ANIMATED MIDLIFE: WITCHING AFTER FORTY BOOK 8
Ava Harper's resume keeps getting updated. It started with witch, then necromancer, author, bookstore clerk, vampire wrangler, and most recent, medium. Yes, you heard that right, she can talk to ghosts.

New powers bring more responsibilities and things to add to the list of magic she needs to learn. Especially when Ava finds out her mother isn't in a happy place.

What else can she do but try to rescue her mother from the in-between place she's been suffering all these years?

That doesn't mean it'll be easy. She's going to need the help of all of her team, from her ghoul Alfred to her mischievous cat, Mr. Snoozerton—and his new girlfriend. And Olivia, her best friend, of course. She might even have to call her son home from college for this level of magic.

But Ava's life wouldn't be Ava's life if things didn't go a bit awry. Luci tries to help, but just infuriates all of them, as usual. Larry (the skeleton) is still hanging around, and he's lost a finger bone, have you seen it?

It might be a lot of hullabaloo, but Ava is determined to figure it out and bring her mother home. And Drew, the town sheriff and Ava's boyfriend is at her side every step of the way and almost every waking hour and sometimes sleeping hour. Could the sheriff be plotting something of his own and try to tame the necromancer/witch hybrid?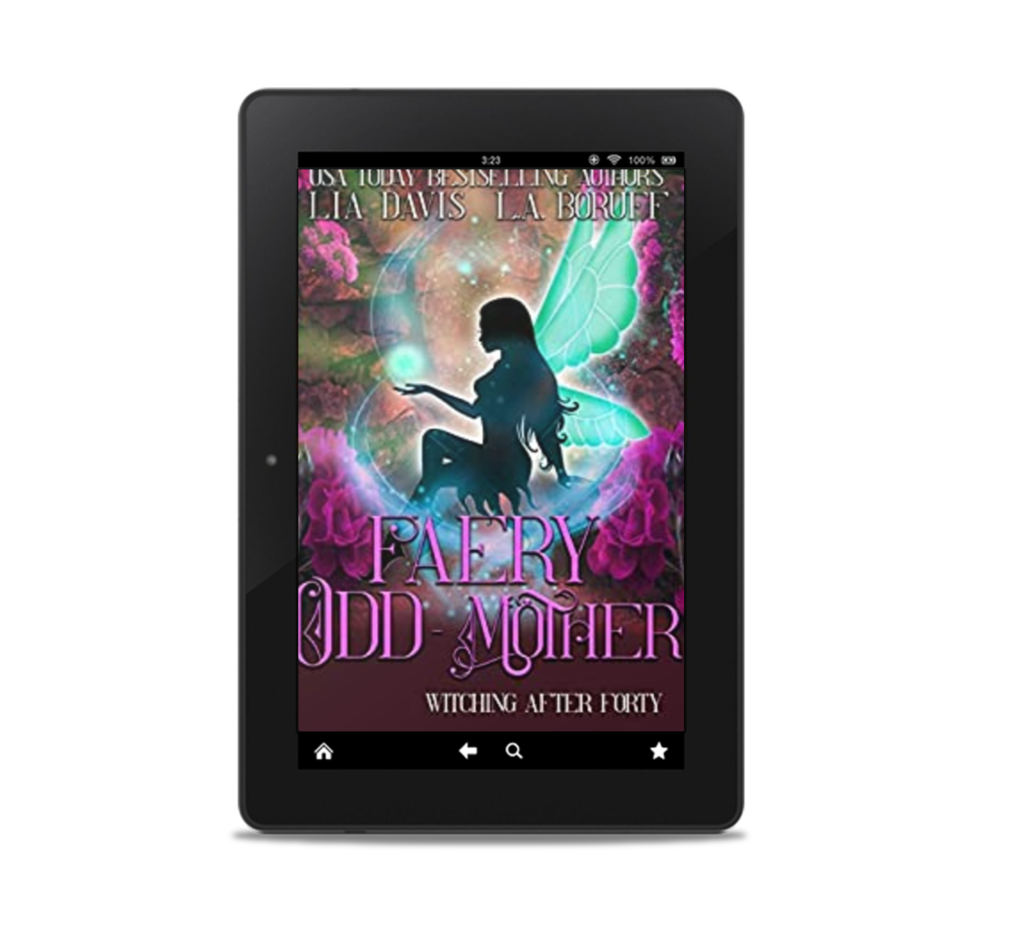 FAERY ODD-MOTHER: WITCHING AFTER FORTY BOOK 9
Olivia Thompson has lived a big life. Married straight out of high school, she had two kids, went through a messy divorce, but then, she had a second chance. She found love again with one Sam Thompson, Shipton Harbor police officer and all around good guy.

Then came Sammie, her late-in-life son, and a few years later, Ava, her now best friend and partner in crime. Ava changed Olivia's life for the better, introducing her to the world of witchcraft, necromancy, and all sorts of other paranormal goodies.

Olivia was always on the outside of it, though, helping her witchy best friend through her supernatural life.

Until Olivia discovered that her birth mother is a Fae. And then, shock of her life, she discovered her birth father is none other than Lucifer himself. Or maybe he's Loki. He's been called both.

Now, Olivia must come to grips with her new reality, meet her new magical family, all the while keeping her grown kids from losing it over this new development!

s it bad that she's low-key so excited about it all?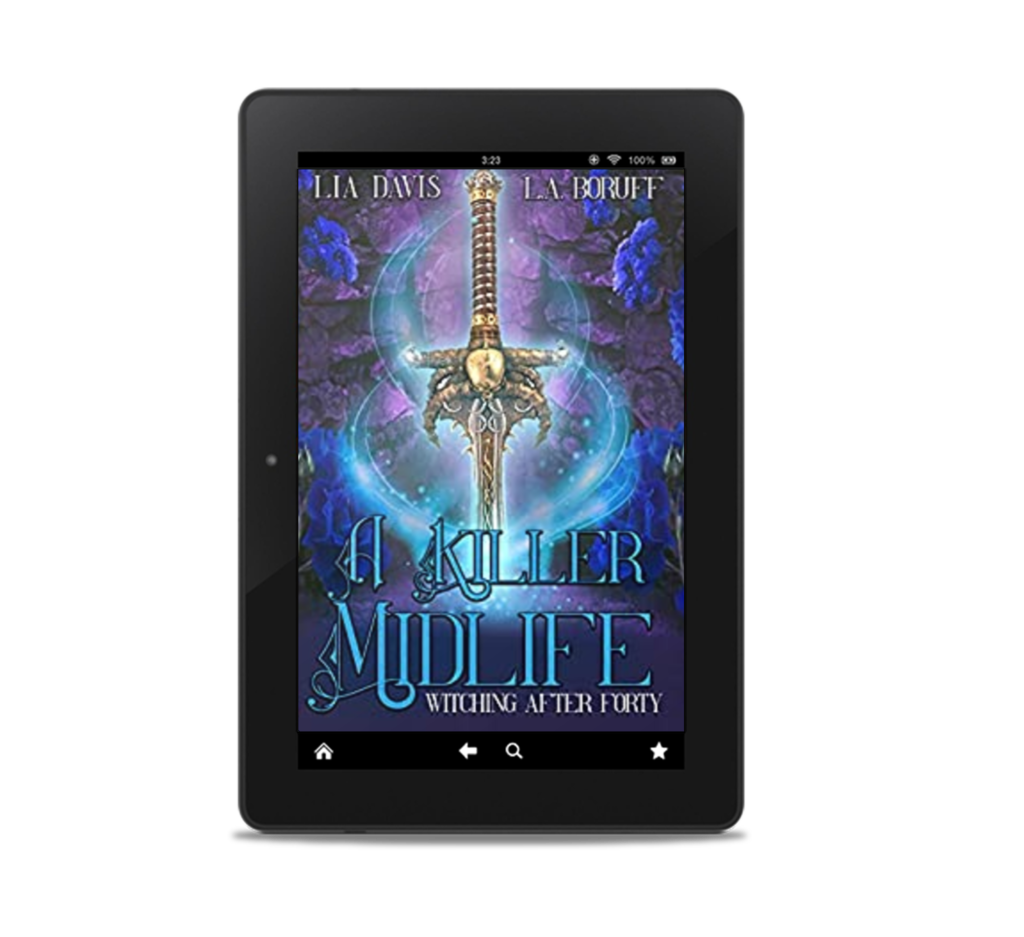 A KILLER MIDLIFE: WITCHING AFTER FORTY BOOK 10
Necromancer-witch hybrid Ava Harper has accomplished many things in the year since moving back home to Shipton Harbor. She's checking things of a bucket list she never knew she had.

Met—and started dating—a hot cop
Caught a murderer. More than once.
Sent a couple of lunatics to Hades with the help of her devilish neighbor.
Visited Paris.

Saved a bunch of shifter kids.
Animated her cat's girlfriend.
Sold her old house and found closure.
Discovered her aunt's ghost.
Saved her mother's ghost from a dark evil blob.

The list goes on and seems to be never ending. Now Ava is faced with a new entity to deal with. Faeries! Who knew? They've dropped a bombshell on Ava and her best friend Olivia. While they come to terms with all the insanity their lives have thrown their way, Ava gets more news from her mother.

Mommy dearest learned some interesting and relevant information while in the Inbetween. She has news about Ava's father that will change the course of Ava's life and take her down another new, exciting path.

Will this new thread in Ava's life prove to be more dangerous than she could've dreamed of? Maybe. But it's more likely that the truth about her father will be killer.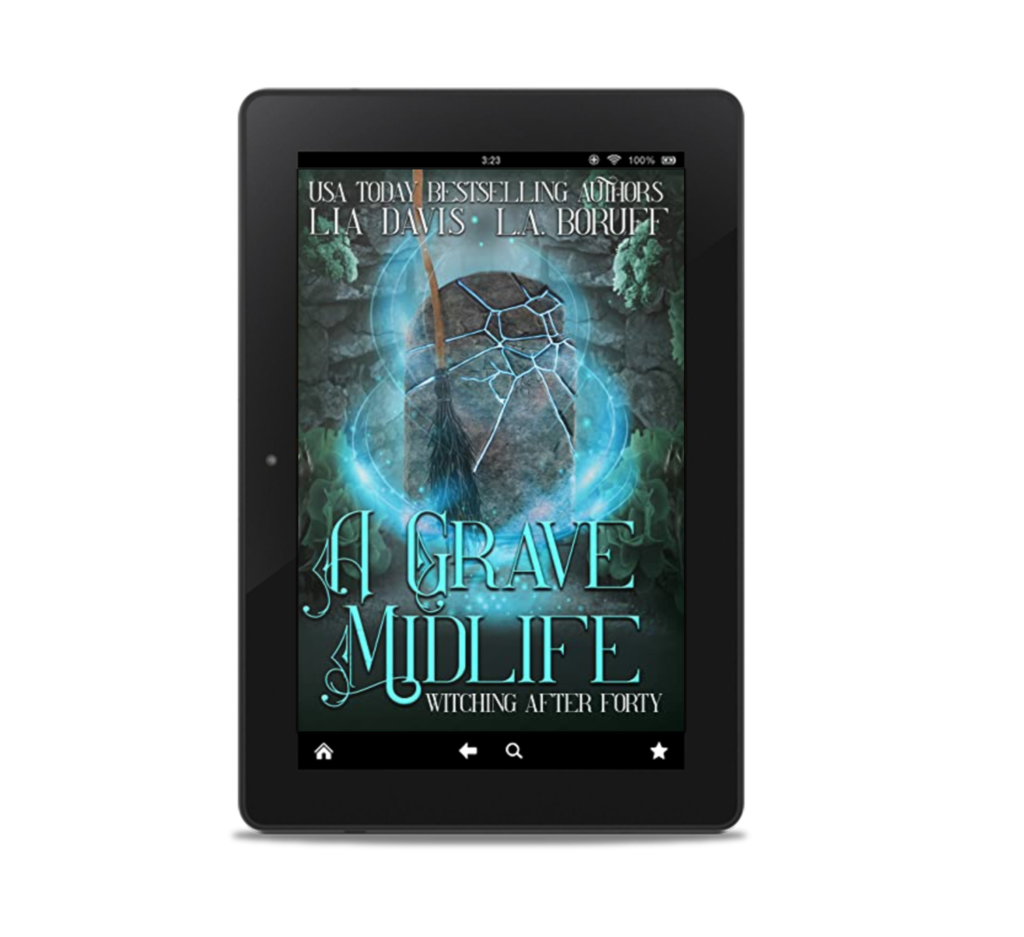 A GRAVE MIDLIFE: WITCHING AFTER FORTY BOOK 11
Ava Harper is ready to settle into her new life of witchcraft, necromancy, and being a bonded mate. All she wants to do is help her best friend learn about her powers and write her next bestselling book.

Unfortunately, new events conspire to keep her on her toes. Wasn't almost dying bad enough?

In addition to dealing with the chaos in her personal life, now a group of necromancers want to make sure Ava doesn't abuse her changing power.

As she focuses on calming down that drama, a new and separate threat appears out of nowhere to make things more difficult.

And all this while trying to plan a wedding. Really, it's all getting deadly depressing. Ava will have to rely on her strength, her family, and her friends to make sure everyone comes out of this alive.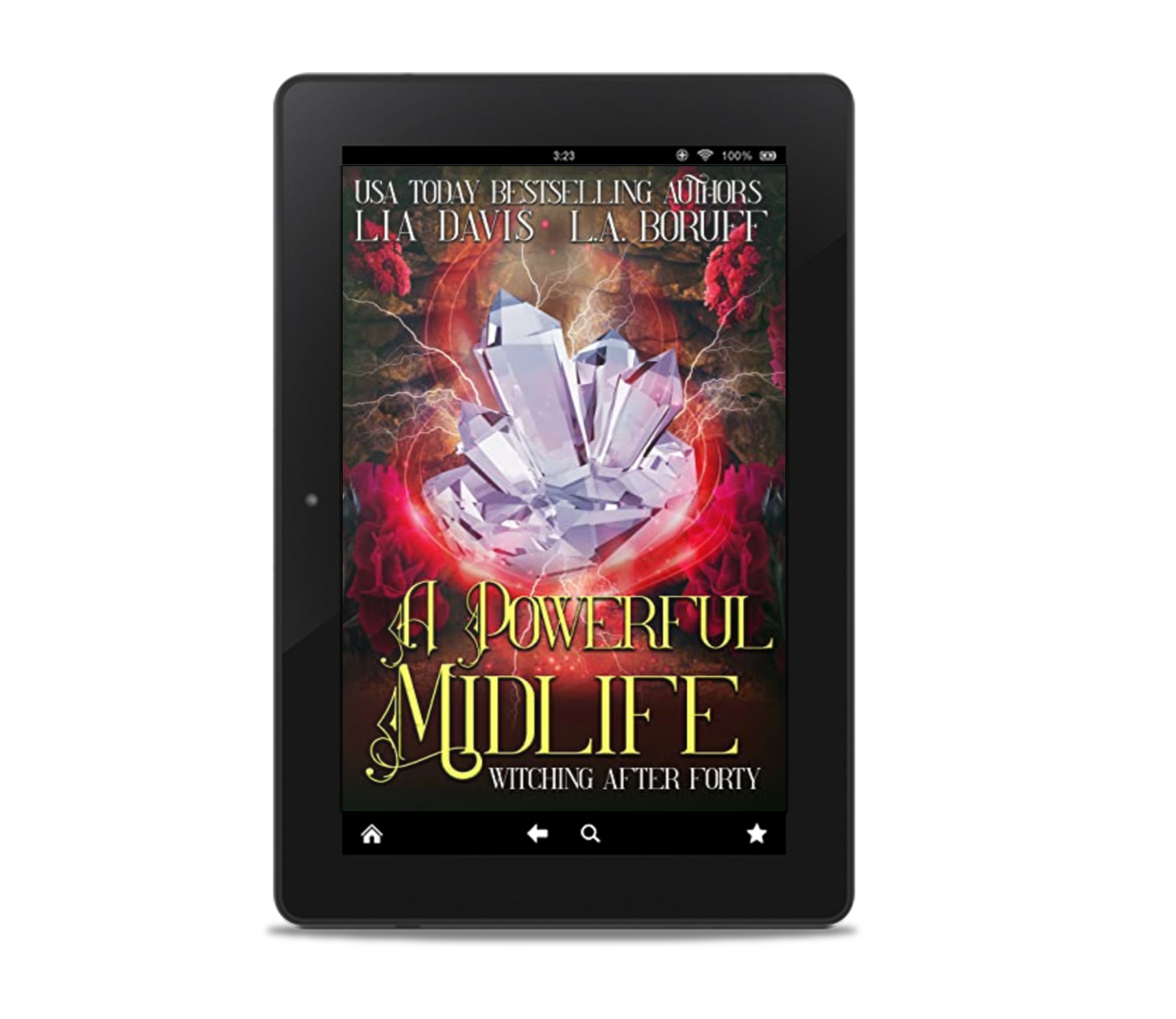 A POWERFUL MIDLIFE: WITCHING AFTER FORTY BOOK 12
Half-witch, half-necromancer, Ava Harper has finally accepted her destiny, her inheritance, and her insane power. Yet, there is still so much more to learn.

And it's time to use it to do some good. Necromancers are being held captive at the vampires' headquarters in Milan.

No big deal for our Ava. She's the most powerful necromancer in like… possibly ever? She can handle those fanged suckers.

Things go a little crazy and Ava gets some help from a very unexpected ally. Together, the group of friends and ghouls have to free the world from the influence of a couple of very corrupted vampires.

That's not to mention the rest of her to-do list: wedding planning, figuring out the souls in the Viking blade, helping Olivia deal with her family's new magic, and don't forget the mess Crystal left with the shifters.

It's all going to be okay. Ava is powerful, right? She's got this.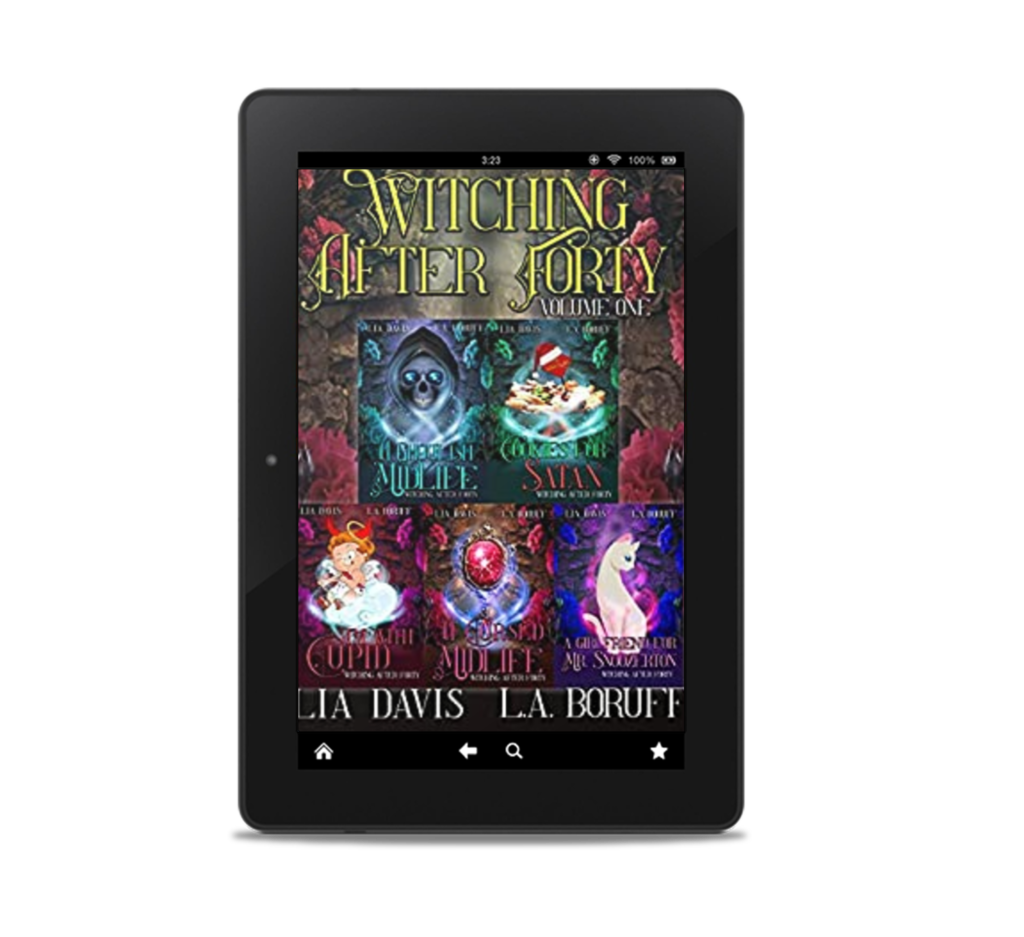 WITCHING AFTER FORTY VOLUME ONE
Witching After Forty follows the misadventures of Ava Harper – a forty-something necromancer with a light witchy side that you wouldn't expect from someone who can raise the dead. Join Ava as she learns how to start over after losing the love of her life, in this new paranormal women's fiction series with a touch of cozy mystery, magic, and a whole lot of mayhem.

This Volume includes:
A Ghoulish Midlife
Cookies for Satan (Christmas novella)
I'm With Cupid (Valentine novella)
A Cursed Midlife
A Girlfriend for Mr. Snoozerton (Novella)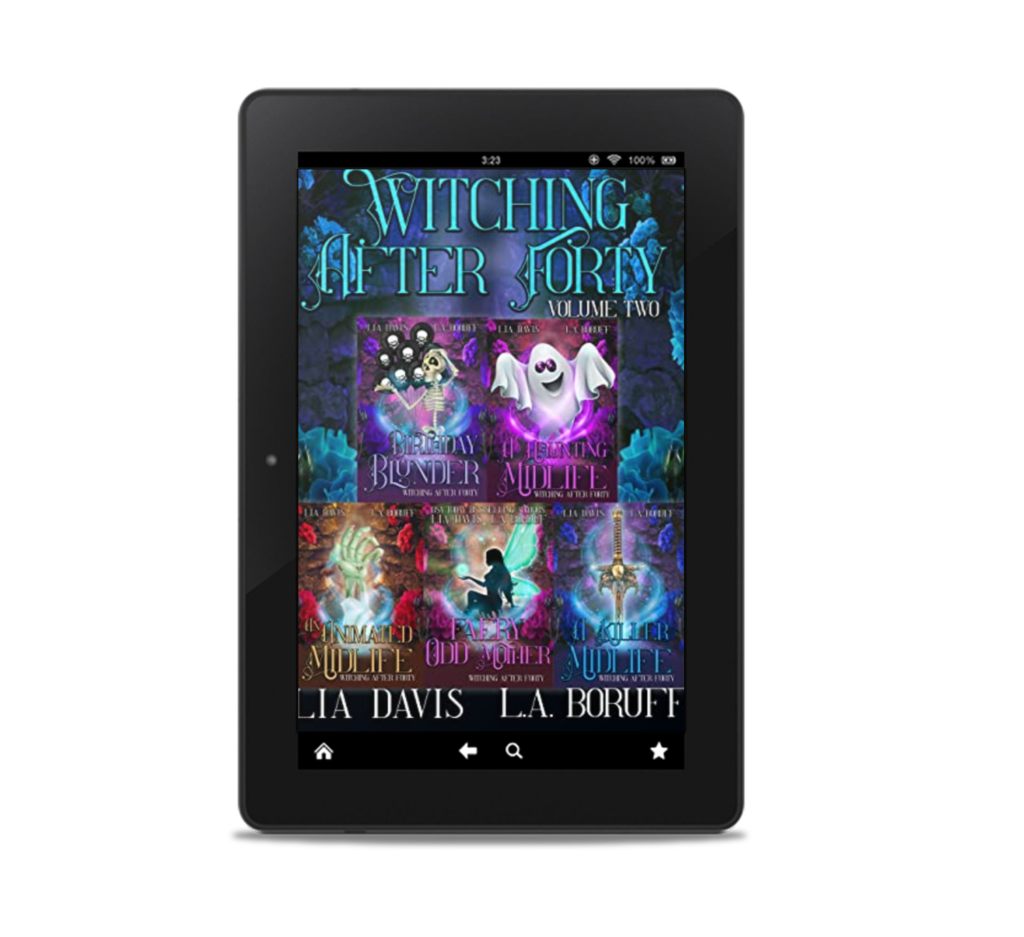 GET WITCHING AFTER FORTY VOLUME TWO
Volume Two of the bestselling After Forty series is packed with five more adventures starting Ava and Friends.

Witching After Forty follows the misadventures of Ava Harper – a forty-something necromancer with a light witchy side that you wouldn't expect from someone who can raise the dead. Join Ava as she learns how to start over after losing the love of her life, in this new paranormal women's fiction series with a touch of cozy mystery, magic, and a whole lot of mayhem.

This Volume includes:
Birthday Blunder (Novella)
A Haunted Midlife
An Animated Midlife
Faery Odd-Mother (Novella)
A Killer Midlife