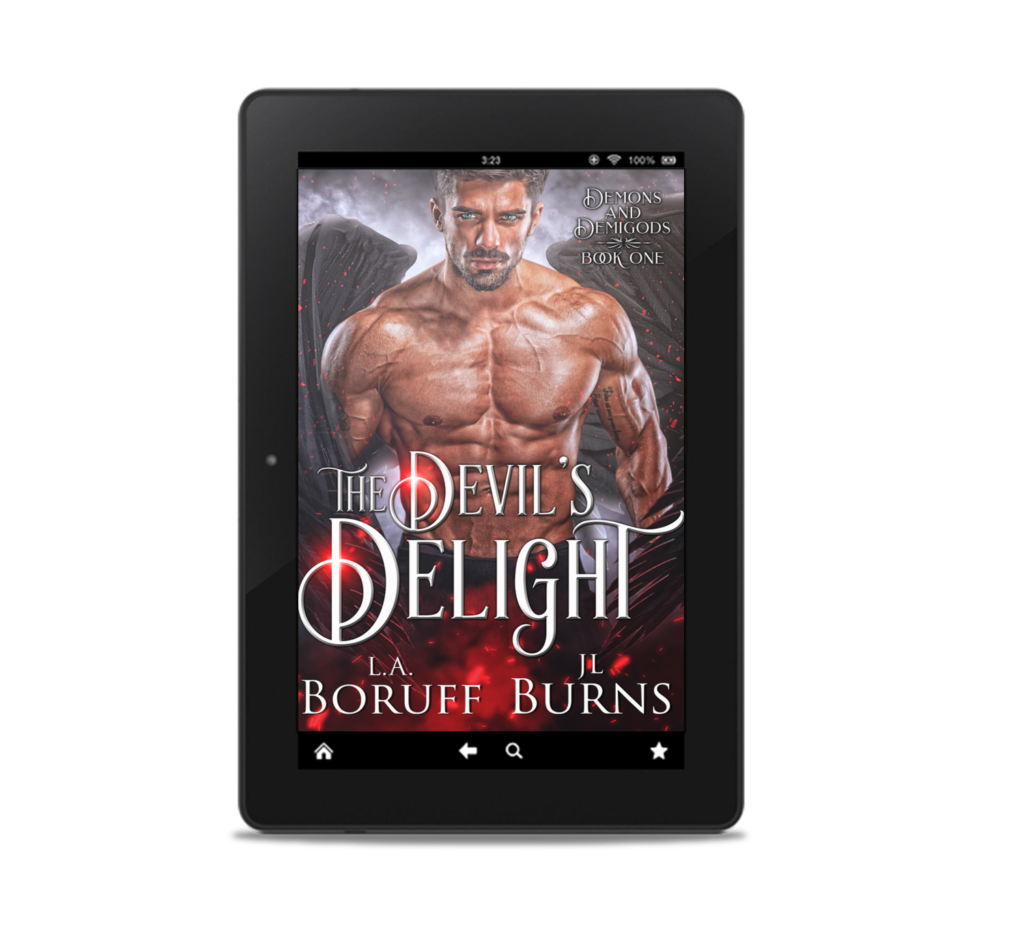 Abaddon has staged a coup and ousted me as King of Hell.
After escaping his chains, Lucifer retreats to the unlikely city of Boston to lick his wounds and plan his revenge. He takes on the human guise of Sam Rivers, sole proprietor of a popular bakery on the UMass campus, passing the time until he can retake his throne.
Lexi Sutton, daughter of a powerful witch and an even more powerful god of mischief—**cough**Loki**cough**—only wants to live a normal life with normal relationships, but getting through dates without her chaotic magic going haywire has proven next to impossible, and she's ready to give up on ever finding love.
When Lexi's roommate tells her about a job opening at a new bakery, Lexi goes for it. She didn't know resisting the charms of the panty-melting owner would be so difficult, or that giving in would kick off a chain of events that destiny had been waiting thousands of years to unleash.
Will Hell's original Devil heal her heart, or will finding out his secret identity shatter it?